Happy Friday Beauties!
Sorry this message is so last minute but I just came across this exclusive Free Shipping offer and even though it's late I still wanted to share it with you as you still have until midnight.
Plus, there's a Flash Sale going on with 30% off select Avon Favorites and I also discovered an amazing deal on Anew Platinum that you might find enticing!
We'll just get right to it since time is limited and there's quite a bit to share.  Scroll Down for ALL the details! You don't want to miss anything!
ALL OFFERS END TONIGHT! (9/25/2015)
UPDATE 9/26/15:  Offers are still Available!  It may continue throughout the weekend!
Just check to see if the links is still available and if the FREE Shipping is added to your cart.
1)  Free Shipping Offer
Click the coupon above to view Avon's  current sales. Coupon will automatically be added to your Avon Shopping Bag.
Free Shipping on any $15 order will expire tonight at midnight, Friday, 9/25.  Click the coupon image above to add the Coupon Code to your Avon Shopping Bag.
 2) Avon Flash Sale!
This is a great offer!
You must CLICK this link to get 30% Off products presented on the AVON Flash Sale page.
Discounted Price will adjust automatically in your shopping cart.
Plus you will also get FREE Shipping with this deal!!!!!
3) Amazing Deal on Anew Platinum Night Cream!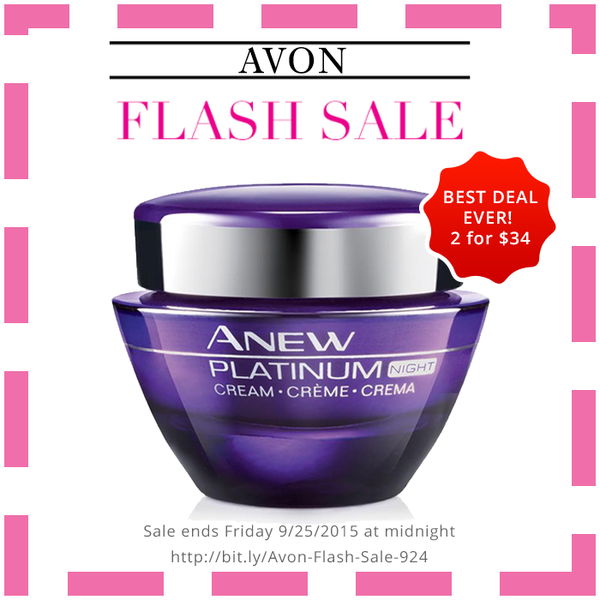 Best Deal you'll find on Avon ANEW Platinum Night Cream!
 FLASH SALE OFFER + FREE SHIPPING!
Anew Platinum Night Cream just $26.60
BROCHURE OFFER + FLASH SALE OFFER + FREE SHIPPING
Order two night creams price adjusts to $33.60
TO GET THIS OFFER: YOU MUST CLICK THIS LINK
Scroll down the Flash Sale Page and add the Platinum Night Cream to your shopping cart.  Price will automatically adjust accordingly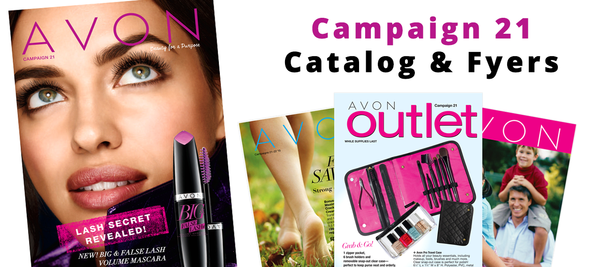 We Are In Campaign 21
September 16-29, 2015
In addition to the offers above Campaign 21 is packed with more great deals in Makeup, Skin Care, Fragrance and more! So go ahead and take a look!
I hope this message gets to you in time, but if by chance you can't makethese sales don't worry, Avon will be having another Free Shipping offer next week. I'll make sure to send you those details then.
Take care and have a great weekend!